The Challenge
The charity's existing synagogue built in 1974 has become too small for the growing community. It is not fit-for use, too costly to repair, doesn't meet current space requirements and its leaking.
The vision is for a new building for future generations – the best space possible for a community who require flexible, multi purposed areas in which to thrive and host social and educational activities for all ages and its religious services.
But, as a charity, they had never undertaken a significant capital appeal before, and did not have the processes, internal knowledge or infrastructure to carry out a £5m capital campaign.
What we did
Guided the fundraising committee and staff through the necessary stages, building in processes to create a capital campaign, teaching step-by-step what to do, how, and when – including: –
Feasibility and prospect research – did the charity have the potential to raise the funds required?
Created a training course on prospecting and soliciting gifts for all the volunteer fundraisers – so all involved felt confident to ask for support.
Designing the case for support fundraising brochures and direct mail appeals – the narrative for why the new building is needed.
Provided ongoing professional guidance and expert fundraising knowledge at every step – being available to give guidance when needed.
The result
Over £3m raised in donations, to match other sources of funding, enabling the construction to commence in spring 2021.
FINCHLEY REFORM SYNAGOGUE
Finchley Reform Synagogue
2021-03-14T00:54:26+00:00
Finchley Reform Synagogue
https://afc.org.uk/testimonials/finchley-reform-synagogue/
SEPHARDI COMMUNITY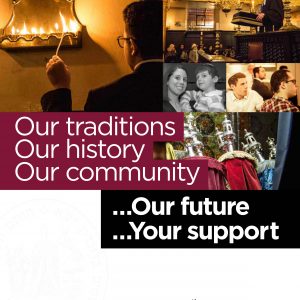 Sephardi Community
2021-03-14T00:56:57+00:00
Sephardi Community
https://afc.org.uk/testimonials/sephardi-community/
THE FED
2021-03-14T00:58:33+00:00
The Fed
https://afc.org.uk/testimonials/the-fed/