Fundraising consultancy is a competitive market. There are several agencies competing for the same business; not to mention numerous sole traders, ranging from highly experienced consultants who have been working in the field for many years, to relative newcomers, either supplementing their day-job, or trying to establish themselves for the first time. Standing out and winning business is not easy. Below are my top tips for increasing your chances of success.
Specialise – No-one can be an expert in everything, so what is it you are good at? Is it Trust applications, Major Donors, Digital Campaigns, corporate partnerships or something else entirely. You need to be clear about what service you can offer, so you can meet the needs of those coming to you. There is often the temptation to say you can do everything, but unless you can surround yourself with a team of staff or associates who can bring other skills and experience, being specific about what you offer is important.
Decide on your market – Do you want to work with education institutes? In the Arts and Culture sector? International Development? Are you trying to attract small charities, or the big international NGO's? Again, without a large team of experts to call upon, forging a niche for yourself in a specific area could be a benefit. It will also help with the next step.
Prove your credentials – Why should a client choose you rather than a competitor? How do they know they are going to get a top-notch service? Reassuring them that you know what you are talking about is crucial to turning interest into business. Testimonials from past clients and examples of work you have done can be extremely helpful. Of course, I would also recommend membership of the AFC, which vets all its members for quality and therefore offers clients a unique level of confidence.
Marketing, marketing, marketing – How will potential clients know you exist to ask for your help? For some, all their marketing is focused on networking and word of mouth. For others, speaking opportunities and sponsorships are equally important way of getting your name known (did you spot the IFC-branded Volunteer T-shirts at Fundraising convention this year?) Either way, you need to be clear about who you are trying to target and what you want to say. As someone whose preference is to spend their time working directly with clients, marketing can be easy for me to side-line, but it is essential.
Understand what clients are asking for and respond in kind. –Sometimes clients are very clear about what they need (they are also often wrong – but that is for another blog!) and present a detailed Call for Proposals. Other times they are unsure; just knowing they need help. In either case, nothing substitutes for spending time getting to know them, meeting with them in person – where possible – and really getting to the bottom of what their issues are. Only then can you tailor a proposal appropriately, which addresses their areas of concern, and demonstrates how you can help them solve their problems.
And finally
Be very good at what you do. – Do what you say you will. Deliver on your promises. There is nothing more important to a consultant than their reputation!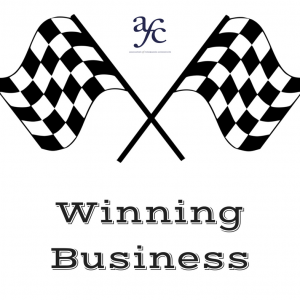 Written by Bill King MInstF (Dip) – CEO – International Fundraising Consultancy